A Look at The Most Popular Toyota Models People Lease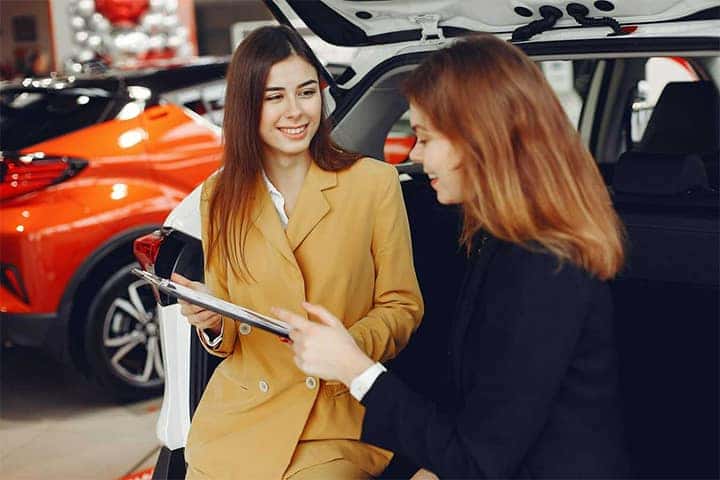 Thinking of leasing a car in 2021 and you do not know the best brand to pick? While Paying a percentage of the total selling price, leasing, may seem an outright cheaper decision for your next car, you need expert guidance to evaluate your options. Leasing often comes with advantage such as driving without worrying about selling the car at the end of the lease. Besides, you can always upgrade to the latest car models with up-to date gadgets that suite your lifestyle. Ideally you get to drive a fancy car that you cannot own under normal circumstances.
Most Popular Toyota Models People Lease
While most people wait until they have saved enough to buy a car, other choose a financing option such as leasing popular Toyota models. However, it is often difficult to choose a car to lease considering Toyota's impressive portfolio. Fortunately, here a list of most sought -after Toyota cars that can help you resolve your dilemma:
1. Toyota RAV4
The current generation's preference has shifted towards SUVs and the 2020 RAV4 fits the lifestyle of off-road oriented drivers. A report by TTAC ranked this SUV among the best-selling Toyota models in 2020. The car comes with an eight-speed automatic transmission and a 203 horse power making a top choice for leasing.
2. Toyota Camry
This popular car remains among most-leased Toyota models praised for its fuel efficiency. With a 301-HP, the engine offer you the force that most leasing people are looking for in Toyota cars. This sedan, Toyota Camry, comes with four-cylinders like in a RAV4.
3. Toyota Corolla
This model remains among the top choices because of its reliability. Notable highlights that attracts most people to lease this Toyota model include the hybrid option. You can choose a Toyota Corolla with four-cylinder option between 139-1.8-liter and 2.0-liter.
4. Toyota Highlander
Lease the Toyota Highlander and enjoy fuel economy with a V6 engine. This mid-size SUV remains a suitable choice for those looking to lease a family car. Toyota dealerships often lease this Toyota car to customers looking for 295-horsepower and eight-speed automatic transmission and diverse engine options.
5. Toyota Tundra
Look at the Toyota Tundra which has become another affordable Toyota lease for people a car with upgrades such as intelligence (ECT-i), Sequential Shift Control, Trip Computer, and Wireless streaming. Loyal leasing customers always prefer different Toyota Tundra upgraded instead of shifting to other models. A glance at models such as the 2017 Toyota Tundra 4WD can give you a view into this highly sought-after Toyota.
6. Toyota Tacoma
Toyota lease deals for Tacoma remain at high demand, particularly because of the car's off-road capability. The 2021 model comes with a wide array of technology features such as integrated backup camera and wireless charging.
Advantage of Leasing Toyota Models
Toyota vehicles remain the most popular option that most people choose to lease in almost all categories for those who wish to:
Enjoy reliability of Toyota models at amazing Toyota lease deals
Get a car from a company that is among the leading manufacturers that include green technology in their cars.
Enjoy low or sometimes no-down payment and low monthly installment for most leased Toyota models.
Transition from one Toyota to another while accruing low repair costs particularly because most Toyota models come with factory warranty. Visit Universal Toyota for the best, Toyota lease deals. Our financing experts will work with you throughout the leasing process to get a Toyota car that suits your needs. Save more by taking advantage of our Toyota special deals!