5 Best Toyota Models to Buy for Families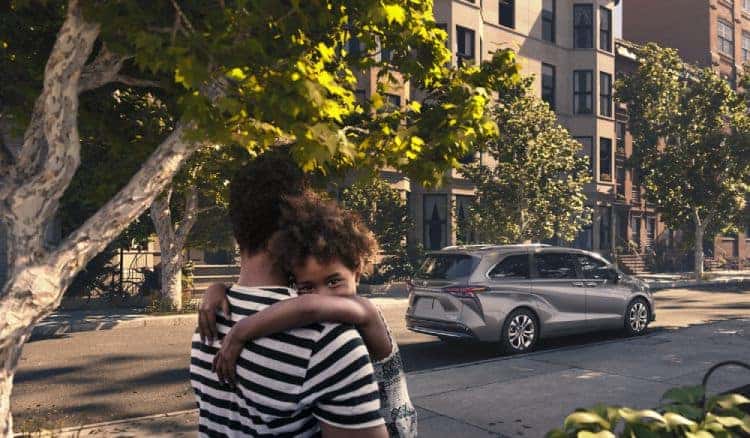 You've come to trust the reliability of Toyota for years. After all, they're tough, sturdy, and built to last, and in today's fast-paced world it's a definite plus to have such a reliable brand on your side. Now, you're faced with the most demanding challenge yet: finding a vehicle for your growing family.
This is where you have to start asking yourself some serious questions. What type of vehicle do you have to drive now? What's the limit for the car you can drive before you gain the title of "Soccer Mom"? And are there any Toyota models available for your family to enjoy?
No need to fear! Toyota has a wide range of cars that both you and your family will enjoy. We've listed some of the most popular brands in this article. Read on to find out which one suits you
Toyota Sienna: The Minivan Re-imagined
We know you're probably chattering your teeth over becoming the cliche parent running after snobby kids. Trust us when we say you won't have to worry about this with the Toyota Sienna.
The Sienna is the ultimate in family vehicles when it comes to the roominess. One of the cars for large families, this minivan makes every trip a fun trip with its eight-passenger seating and 4 LATCH anchor locations to secure your precious cargo.
The technology is also nothing to scoff at. The Sienna boasts a built-in intercom system to allow you to talk to those all the way in the back without having to raise your voice. You also get to experience a Blu-ray rear panel entertainment display to keep the crowd happy, as well as three climate-control zones to keep you and your crew comfortable. This is one minivan you definitely don't want to overlook.
Toyota Highlander Hybrid: Time to Play Some Sports
If it's one thing to know about kids, it's that they love to stay active. If there one thing about yourself, it's that you like to move around, too. If you're a part of a family that embraces the world of sports, you're going to need a vehicle that can keep up with you. Look no further than the Toyota Highlander Hybrid.
This powerful SUV can comfortably seat seven passengers and sports a gas-electric V6 engine while pulling off an impressive 26 miles per gallon, meaning you won't have to see much of the gas station. There's also an Entune Audio System that allows you to play CDs, connect to USB ports, and even connect your iPod. All of this comes with a five-star crash protection rating, so you and your family can ride safely while having fun.
Toyota Camry Hybrid: For Those on the Go
If you're constantly on the move with your family, you need a car that can go the extra mile with you. You're going to need to get something like the Toyota Camry Hybrid.
This midsize sedan is perfect for hauling your people wherever they need to go – and fast – with 200 horsepower and zero-to-60 acceleration in 7.7 seconds. It's also great on gas, with a 40mpg rating for the city, and comes stacked with safety technology including rearview camera assistance, blind-spot monitoring, rear cross-traffic alert, frontal collision warning, and lane-departure warning, so your people get to their destination safely.
Toyota RAV4: Let's Go on an Adventure
What's the best thing to do when you have a family? Go on an adventure outdoors, of course? Nobody ever said that your life had to be confined to just going to work and dropping the kids off at school, and the RAV4 allows you to exercise your freedom of adventure.
With roomy seating for five, the Toyota RAV4 is a compact crossover that's designed to go anywhere on and off the road. The driver's seat comes with customizable support systems that will make your drive easy, and you get a load of added features such as a rearview camera, front and rear parking sensors, blind-spot detection, and a 360-degree bird's eye monitor, so you and your family will be safe no matter where you go.
Toyota Prius V: Environmental, Yet Fun
The Prius model has been around for so long now that it's starting to catch on as a household name. The Prius V is the latest in line, and it definitely has a lot to offer you and your family.
The Prius V is perfect for a growing family, giving you all of the good things without compromise. This vehicle offers two-row seating with spacious legroom for up to five passengers and reclining seats for the passengers (sorry, driver, but you need to focus). It's also very good on the wallet, offering 44 miles to the gallon in the city and 40 on the highway.
As a bonus, there's also a built-in navigation system and a Doppler weather overlay to help you plan out your day based on the current conditions.
Check Out Our Toyota Models Today
Now that you know some of the best Toyota models for your family's needs, you can rest assured knowing you'll be buying with confidence. Now, you just need to make sure you buy from a dealership that offers the vehicle you need for a price that fits your budget. We're the right people to help you with your car buying needs.
At Universal Toyota, we offer one of the widest ranges of Toyotas on the market. You can select from our new or used inventory to find the car you need, and with our financing offers you can be sure the vehicle you love will also be affordable for you.
Ready to get started? Browse through our site to find out more about what we have to offer you, and reach out to us for anything else that you need to know. Let's get you into that new Toyota you deserve!