Which Animal is Most Like the Toyota Tundra?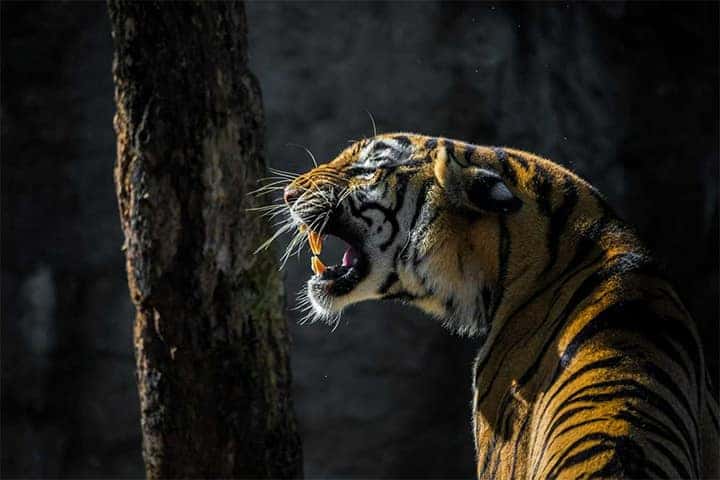 If your vehicle was an animal, what would it be? A beetle? Or maybe a jaguar?
If the Toyota Tundra was an animal, it would be a combination of a tiger, an elephant, and an American Black Bear.
Keep reading to find out how the Toyota Tundra compares to some of the best and brightest in the animal kingdom.
The Tiger
Bengal tigers have a bite force of 1,050 pounds per square inch. Tigers can drag their prey for over 1/2 a mile, even if it's bigger than they are. That's some serious power!
The Toyota Tundra is powerful, too. It can tow over 10,000 lbs. This truck boasts a heavy-duty Triple Tech frame with an attached trailer hitch. It's an easy comparison to make when you think about power.
Confidence
Tigers are confident. They're not afraid to hunt down animals twice their own size. The Toyota Tundra isn't afraid of a little competition, either.
Tundra is confident in its ability to offer consumers the best in pickups. Safety features like blind-spot monitor, trailer sway control, and rear cross-traffic alert help drivers stay alert.
Technology that syncs to Apple, Android, and Alexa offers convenience truck drivers deserve. All these features give the Toyota Tundra every reason to stand its ground as the king of pickup trucks.
The Elephant
The obvious comparison between a Tundra and an elephant is their strength. Since you already know about the Tundra's strength, let's look at another similarity.
Elephants live a long time. The oldest living elephant lived to be 86 human years old! Most elephants live to be 60 to 70 years old.
Your Tundra might not last 70 years, but it has definite staying power. If properly maintained, Toyota Tundras can last up to 15 years or 300,000 miles.
The American Black Bear
American Black Bears are exclusive to North America. So are Toyota Tundras.
Many other Toyota cars are manufactured and sold overseas. Not the Tundra. Toyota has invested billions of dollars in its San Antonio, TX plant. This is great for the local and national economies.
Tundras are designed, built, and sold only in North America.
But the comparison doesn't stop there.
American black bears are strong enough to flip a 300lb boulder with one paw. We don't need to remind you of the Tundra's strength in towing and performance.
Just like the Black Bear, the Tundra's North American presence deserves Americans' respect.
Toyota Tundra's Animal Twin
The 2021 Toyota Tundra shares key characteristics with several powerful members of the animal kingdom. Like the Tiger, Elephant, and Black bear, the Toyota Tundra is more than muscle alone.
Toyota Tundras have smart safety and technology features to help keep drivers and their families safe. Like an elephant or tiger, the Tundra has amazing strength. Tundras, like Black Bears, are exclusive to North America.
At Universal Toyota, we can help you get behind the wheel of your perfect Toyota match. Give us a call at (210) 944-1061 or stop by our showroom at 12102 N Interstate 35, San Antonio, TX 78233.
Can't make it to our showroom? Check out our online tools for a text estimate of your trade-in or schedule a home test drive. Let us partner with you to find your perfect Toyota today.