Best Toyota Models for First Time Car Owners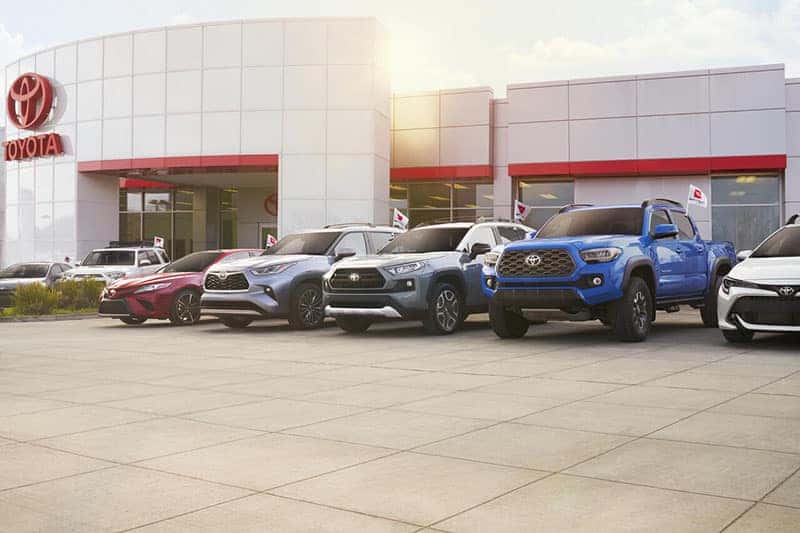 When you're looking for your first car, chances are that you've got neither the money nor the time to deal with constant repair headaches. As such, reliability should be one of the top concerns for a first-time car owner.
When the topic is reliability and cars, it's hard to do better than a Toyota. Toyota's name is renowned around the world for building excellent cars that rarely give owners problems as long as they're well maintained. Even before you factor in the money you won't be spending on repairs and poor gas mileage, you'll find that Toyota offers several affordable choices for your first car. Here are a few great options!
Camry
The Camry is as good as it gets when it comes to comfort and reliability, as it features a roomy interior, reasonable gas mileage and the reliability that made Toyota a trusted brand. There's a reason why the Camry has been the most popular car in the United States since 1997, and that's because it offers the perfect mix of comfort, reliability and affordability. You can get some 2021 models of the Camry for right around $25,000, all of which feature the latest in driver safety technology. With a touchscreen for the dashboard and Wi-Fi connectivity for your vehicle, you'll find that the Camry makes it easy to stay connected to the outside world while you're on the road.
Corolla
If you're willing to trade in a bit of space for your bottom line, the Corolla is an excellent choice. Corolla won't give you quite as much room inside as the Camry, but it will give you the same reliability and technology that the Camry offers for a few thousand dollars cheaper, including connectivity with Android Auto and Apple CarPlay. The Corolla is considered the poster child for reliability, and a well-maintained Corolla could last you 300,000 miles or more. If you don't have a lot of things you need in your vehicle, this car is a great choice.
Highlander
If you're the kind of person who likes to take long road trips with friends, that extra space is a nice thing to have. That's why SUVs are so popular with young drivers, and Toyota has them covered with the Highlander. The Highlander is one of the most reliable SUVs on the market, because it's made with the same parts and expertise of all Toyota models. Plus, unlike a lot of SUVs, the Highlander uses 87 octane gasoline and gets up to 29 miles per gallon on highways, making those road trips with your buddies easier on everyone's wallets.
Nothing says that your first car has to be something that's unreliable or a pain to drive. These three Toyota models and a few other top choices aren't just enjoyable; they're also dependable and affordable, making the Camry, Corolla and Highlander all excellent choices for a first car. If you're ready to purchase a new vehicle, come test drive one or more of these great cars!