San Antonio's 10 Most Popular Toyota Cars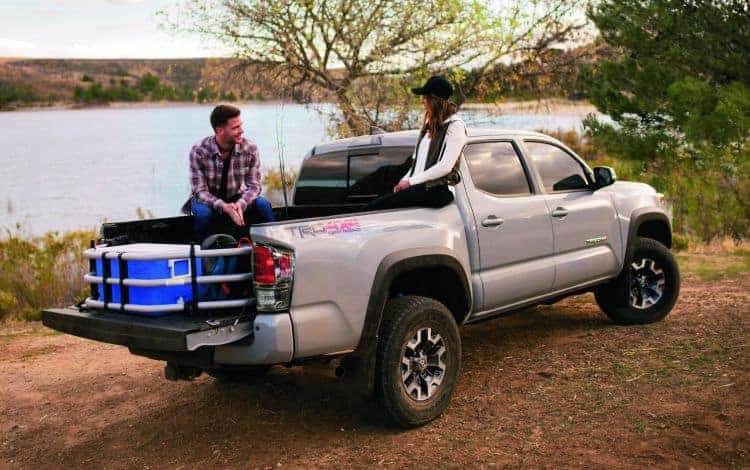 If you've ever been in the market for a new car, chances are you received advice from family and friends to get a Toyota. The general consensus among those who've had their fair share of vehicles is that a Toyota will "last you for a while." Well, it looks as if that statement is true. This Japanese-manufactured brand continues to dominate in the category of quality, long-lasting cars.
If you're wondering which models are the most popular Toyota cars in San Antonio, this article includes 10 of them.
Check out the list below to get the details on the best Toyota models.
Camry
Camry is definitely one of the most popular Toyota cars to date. Over the years, it held numerous top spots as America's favorite car. It's best known for its reliability, efficiency, and affordability. The Toyota Camry is hard to compete with.
Corolla
Next on the list classic Toyota models is the Corolla. Much like the Camry, it's affordable and reliable. It's a trusted model for many vehicle owners because it holds up well.
For many years, the Camry was considered the top contender in the Toyota family. However, the Corolla has proven to be its junior counterpart.
RAV4
According to Brauer, the RAV4 is the SUV version of the Camry. It's yet another well-designed model created by the Toyota team. It's essentially an SUV-designed vehicle, with the price tag of a Camry.
It's the perfect solution for individuals who need cargo space and top-quality functionality. Plus, the RAV4 continues to make a splash. The 2021 Toyota RAV4 model is predicted to be the most advanced SUV that you can purchase.
Tacoma
The Tacoma is one of the most popular Toyota cars for truck lovers. It's a favorite among midsize truck models and a staple for drivers who prefer pick-ups. In regards to longest lasting trucks, the Toyota Tacoma was ranked in third place of vehicles that reached 200000 miles.
Prius
The Toyota Prius wasn't the first hybrid vehicle ever made, but it definitely held its own in the hybrid category. It's the first low-emission family automobile to ever be mass-produced. This model has definitely set the bar high in the hybrid world.
Lexus RX
Lexus vehicles have a wonderful reputation amongst all of the luxury car models. Not only is a known for being a top-tier classic Toyota automobile, but it's also known for its innovation.
It's was one of the first SUV's to offer front wheel drive, as well as have the body design of a passenger vehicle.
Sienna
When it comes to minivans, the Sienna holds the spot as one of the most popular Toyota vehicles. The great thing about this van is that it holds true to the standard Toyota characteristics that everyone loves.
It's comfortable, reliable, and a minivan that continues to last. When you want to invest in a long-term automobile that'll keep your family on the road for years, the Sienna is it.
Yaris
The Toyota Yaris is well-known for its compact design. Car owners who've purchased a Yaris given it a high rating on Kelley Blue Book. According to drivers, it provides incredible gas mileage, and a comfy interior. Plus, it's affordable price tag pays off due to its ability to provide long-term reliability.
Tundra
The Toyota Tundra is one of the top Toyota vehicles. It's held in high regard in the world of full-size pick-ups. This admiration was honored in the year 2000 when the Tundra received a Motor Truck of the Year Award.
Land Cruiser
Lane Cruiser is another well-respected classic Toyota model. It's durable and holds up well to its name.
The Land Cruiser's ability to go off-road and ride over rocks is incredible. It's the perfect car for individuals who love the outdoors.
Why Are Toyota Models So Great?
As you can see from the list above, Toyotas are incredible vehicles. According to iseecars.com, they are the longest lasting vehicles to reach 200,000 miles or more.
According to studies performed by iseecars, Toyota ranked high and several of its models made the list. It proves why Toyota vehicles are so popular.
Here are a few other reasons why you should choose a Toyota:
They're Safe
A huge part of why Toyotas are so reliable is because they offer superior safety. The Toyota team is dedicated to designing safety technology for all its vehicles.
Variety
It doesn't matter if you need an SUV, minivan, or sedan, Toyota models have what you're looking for—Including hybrids.
They're Affordable
Nothing is better than a nice price tag when it comes to vehicles. No one likes spending lots of money on a car, just for it to turn into a lemon within a couple of years. Thankfully that's not an issue with Toyotas.
They Make Incredible Used Cars
Speaking of long-lasting vehicles, Toyotas make great used cars. Since there is so reliable, you don't have to worry too much when buying one that's used. Even if the mileage is a bit high, you can trust that your Toyota vehicle will keep you on the road.
Get the Most Popular Toyota Cars at Universal Toyota
Now that you know more about the most popular Toyota cars, stop into universal Toyota. We have a vast inventory of new and used Toyota models to choose from. If you're looking for a reliable vehicle, you won't be disappointed with a Toyota.
To ask questions about our selection of automobiles, call our sales department at 210-944-1061 or contact us on our website.
We'll get you rolling in no time!