The Best Toyota Vehicles for Teens/Young Adults
Your child is coming up on the legal driving age. As such, you're on the hunt for a new vehicle. But you don't want it to be just any vehicle; you want it to be a vehicle that's compatible with teens and young adults.
Fortunately, you've come to the right place. We're the top Toyota dealership San Antonio has to offer and we're going to review some of the top vehicles for teens in 2021. Let's go!

Toyota Corolla
Let's start by discussing the Corolla, the first car for many over the years. This car has a lot to offer and is available at a reasonable price to boot. In fact, it MSRPs at $19,925.
Perhaps the most notable thing about the Corolla is its fuel efficiency. The 2021 base model gets 38 miles to the gallon on the highway and 30 miles to the gallon in the city. For a kid without much spending money, this quality of gas mileage can be a huge difference-maker.
As far as power goes, the Corolla is about average. It's not going to blow anyone away in a drag race (and that's a good thing when it comes to teens) but it will have no trouble merging onto the highway.
It has an attractive and sporty aesthetic and is available in a number of colors and styles. So, whether your teen wants something basic or would like a little more pizazz in his or her vehicle, he or she can be accommodated.
Of course, when it comes to first-time drivers, safety is a huge priority. Fortunately, the Corolla is designed to keep its driver as safe as possible. Equipped with Bluetooth and hands-free phone capabilities, it will keep your child's hands on the wheel and eyes on the road.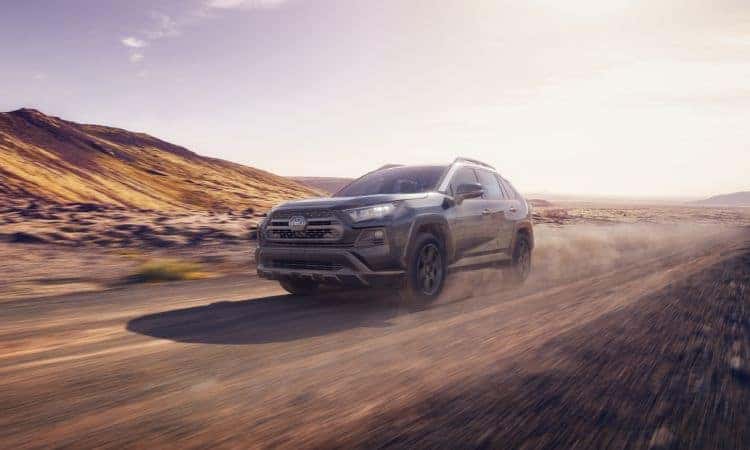 RAV4
Does your teen need something a little bigger? If so, you should consider the RAV4, Toyota's premier compact SUV. This small but spacious vehicle has been a hit among young adults for decades, renowned for its attractive aesthetic as well as its ease of operability.
Like all Toyota vehicles, the RAV4 is hugely reliable. So, whether you buy a new or used model, your child is almost sure to get years of worry-free use out of it.
It's quite fuel-efficient for a vehicle of its kind, getting 35 miles to the gallon on the highway and 27 miles to the gallon in the city. Though it's not as powerful as mid-size and full-size SUVs (again, that's usually a good thing when it comes to teens), it still packs a lot of punch.
Curious about pricing? The 2021 model has an MSRP value of $26,050, with used versions coming in at a much lower figure. In any case, it's a tremendous value buy.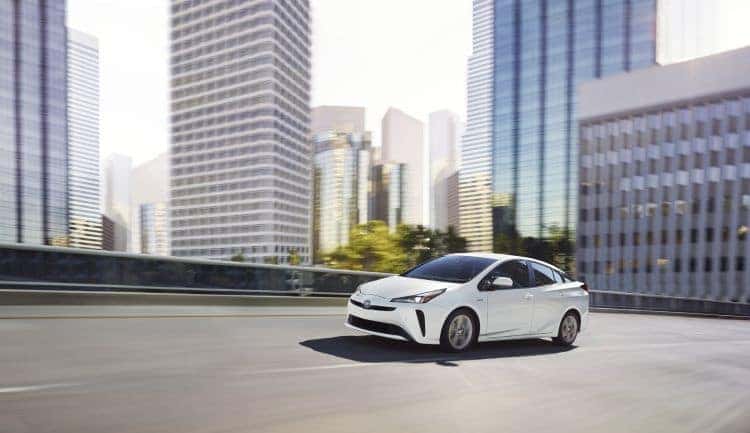 Prius
If you really want great gas mileage, you should consider going with the Prius. The 2021 model of this vehicle gets 58 miles to the gallon on the highway and 53 miles to the gallon in the city, making it one of the most fuel-efficient hybrids on the market in 2021.
But the Prius isn't just about fuel-efficiency. It offers a smooth ride and ample cargo and passenger space as well. Equipped with foldable seats, it can be used to haul all sorts of items.
What might surprise you most about the Prius is its price. Its MSRP is $24,525. Considering its top-notch reliability and fuel efficiency, it offers tremendous value for its price.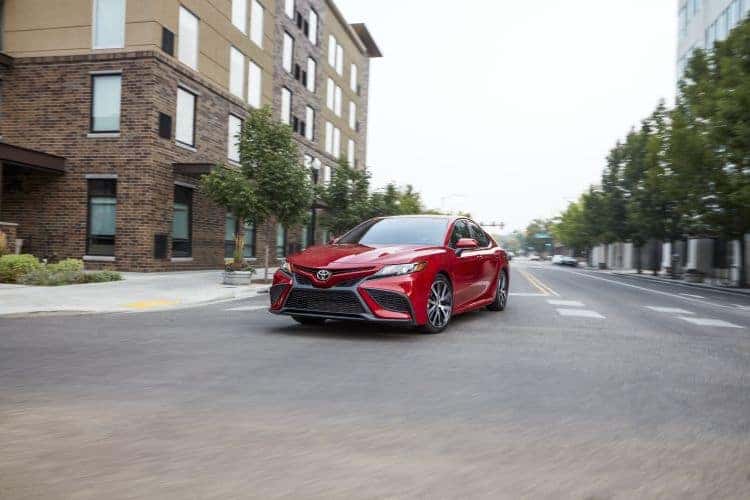 Camry
Next up, we'll discuss the Camry. This is another classic Toyota vehicle and is considered one of the best mid-size sedans on the market in 2021. It's a great choice for teens and adults alike.
It sports a sleek yet muscular aesthetic. Available in a number of colors, there's sure to be one that your teen enjoys.
In addition, it gets good gas mileage. Whereas it gets 39 miles to the gallon on the highway, it gets 28 miles to the gallon in the city. It's a fairly powerful car and is capable of producing up to 301 horsepower.
Where it really shines is in its safety capabilities. The Insurance Institute for Highway Safety gave it a 5-star rating and named it one of its Top Safety Picks. Not only did it test well for crash conditions but it's also loaded with safety features, such as blind-spot detection and lane departure warning.
The 2021 Camry starts at a reasonable price: $24,970. This is a great value when you take into account its safety, reliability, power, and aesthetics.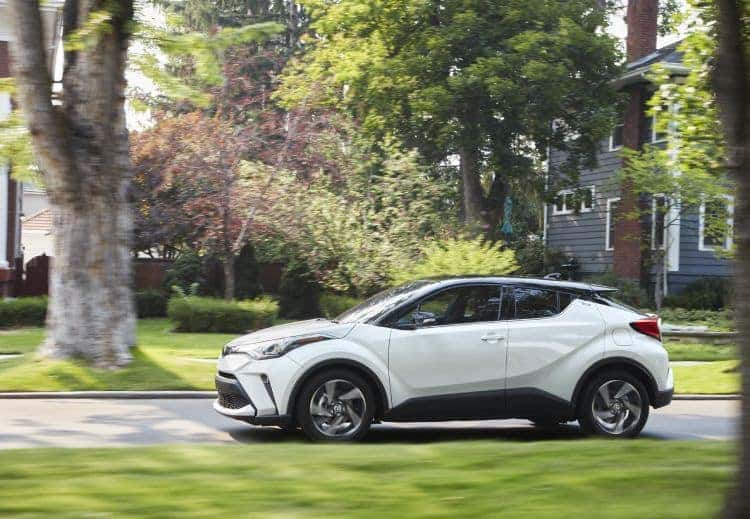 C-HR
Interested in a hatchback? If so, you should give some consideration to the 2021 C-HR. This stylish vehicle is one of the nicest-looking hatchbacks on the market in 2021 and is available at a reasonable price ($21,445 MSRP) to boot.
The C-HR provides ample cargo space and can hold up to 5 passengers. It's got a lot of legroom as well, allowing for great comfort for the driver and passengers.
It doesn't provide as much fuel efficiency as some of the vehicles discussed above. However, it still gets a respectable 31 miles to the gallon on the highway and 27 miles to the gallon in the city.
All in all, this is a great starter vehicle. It will keep your child safe and it will allow your child to transport friends and family with ease.
These Toyotas Are the Top Vehicles for Teens
And there they are, some of the best Toyota vehicles for teens in 2021. Do any of these vehicles look right for your teen? If so, and if you're looking for a Toyota dealership in San Antonio, shop with us here at Universal Toyota.
We sell all of the vehicles reviewed above and have them in a number of trims and colors. With new and used models available, we're sure to have something that fits into your budget. We offer financing on all of our vehicles.
So, stop by 12102 N Interstate 35 in San Antonio, Texas. Our team will help you find the perfect vehicle for your teen.
Any questions? Contact us now!