Which Toyota Models Hold Their Value?: A Guide to the Best Used Toyota Models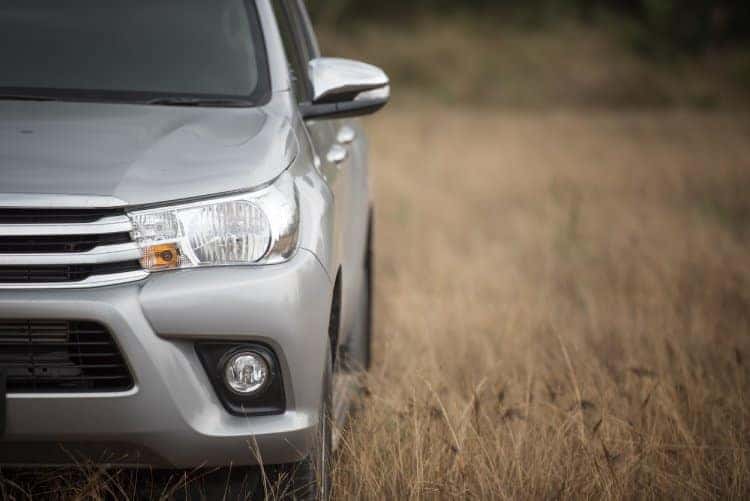 An average car loses about 49.6% of its original value after five years has passed, which equals a total loss of about $19,000. Purchasing a used vehicle can lower the cost of the overall car.
If you want to buy a used car, ask yourself which brand holds up close to its original value, and surprisingly the answer is a Toyota! With this guide, we dive deep and investigate the best-used cars at the Toyota San Antonio dealership. For your convenience, we've found the best car that have dependable performance and a low cost.
Now, are you ready to dive in? Here's an insider look at the best used Toyota models:
2011 Toyota Avalon
The Avalon is Toyota's largest sedan with the ability to seat five passengers. This comfortable sedan is dependable, reliable, and drives very smoothly.
In fact, the Avalon is the perfect family car. This car comes fitted with many safety measures and not to mention an unparalleled cruise control feature. That way, if you want to take a family road trip, all you have to do is hit the cruise control to set the right speed.
It also comes with a V6 engine and is indeed fuel-efficient. If you want to purchase a Toyota Avalon, most are listed at around $13,000 to $15,000.
2015 Toyota Prius
The Prius had been one of the best hybrid cars for years. Unlike other vehicles, it's not one you purchase due to its aggressive driving capabilities.
Instead, you'll choose this car for its great fuel efficiency. In fact, this car has an EPA rating of 48 mph on the highway and 50 mph in the city. After all, hybrid cars have a large battery that recollects breaking energy and supply power when needed, making a more compact and efficient engine.
It also provides a spacious cargo space and a durable hatchback design. If you want to purchase one, there are hundreds of Toyota Prius listed online for about $12,000 or less.
2017 Toyota Corolla
This is one of the newer used Toyotas you'll find on this guide. This dependable compact sedan will get you to your destination safely. When purchasing a Corolla, look for a LE, ECO, SE, or S model. The base model has older transmissions that can make the car drive a little unstable.
However, the SE model specifically has an impressive body kit, paddle shifters, and not to mention 17-inch wheels. While the eco model has an incredible aerodynamic design that conserves gas mileage. If you would like to buy one of these Corolla's, they're usually listed at around $16,000 to $18,000.
2009 Toyota 4Runner
The Toyota 4Runner is adored for its durability and its exploring capabilities. Its V8 engine makes it the perfect vehicle for towing large items like a travel trailer or even a utility trailer. However, most don't have good fuel efficiency, so if you want an SUV that has a good fuel economy, choose the V6 engine.
You can find this SUV listed on the internet for about $10,000 to $13,000. With its practical features like a roof rack, keyless entry, and splash guards, it's certainly an SUV any traveler needs.
2013 Toyota Highlander
If you dislike the look and feel of a minivan, then the Highlander is for you. While it provides spacious cargo space and tall passager seating, it has everything you'll want in a sturdy SUV. It even has AWD, which can be a great benefit if you live in colder climates.
Also, this powerful SUV comes with a choice of 185 horsepower 4-cylinder or a 260 horsepower V6 engine. No matter what you choose, you can find this SUV listed online for about $10,000 to $14,000. Considering its plush features and modern customizations, it makes a good overall investment.
2017 Toyota Camry
The Camry is one of the most popular sedans on the market. With its roomy interior and smooth driving ability, the Camry is perfect for any family. In fact, the 2017 model comes with a monitor to observe for blind spots and other modern features.
You can find hundreds of these vehicles listed online at around $14,000. While most of these vehicles will be base models. They still provide great fuel efficiency. In fact, most cars return with about 25 mph in the city and 35 mph on the highway, making this family car a great buy.
2012 Toyota RAV4
The Rav4 is one of the top-selling SUV's that can be easily sold for about $15,000. In fact, it features a rear camera, turn signal side mirrors, and more features that promote efficient driving.
This compact car is also available with a V6 engine that releases 280 horsepower, making this compact car extremely fast. Whether you decide to purchase a base model or one that comes with a V6 engine, a used Rav4 is a practical car that any business professional should have.
Visit the Toyota San Antonio Dealership Today
Selecting a used vehicle is difficult; after all, you want to choose one that's fuel-efficient, fits your needs, and has an overall low cost. The list above will fit every criteria. From family sedans to rugged SUVs, you can find the right used vehicle for you today.
Just remember to thoroughly look at the vehicle before purchasing it through a pre-owned site. Check to see if there are any problems with the vehicle that you may have to fix later. While purchasing a used vehicle can be a hassle at times, you can still receive a good quality car.
If you're interested in purchasing a used vehicle from Toyota San Antonio dealership, contact us today. We look forward to helping you!