What to Look For in a Top-Rated Toyota Dealership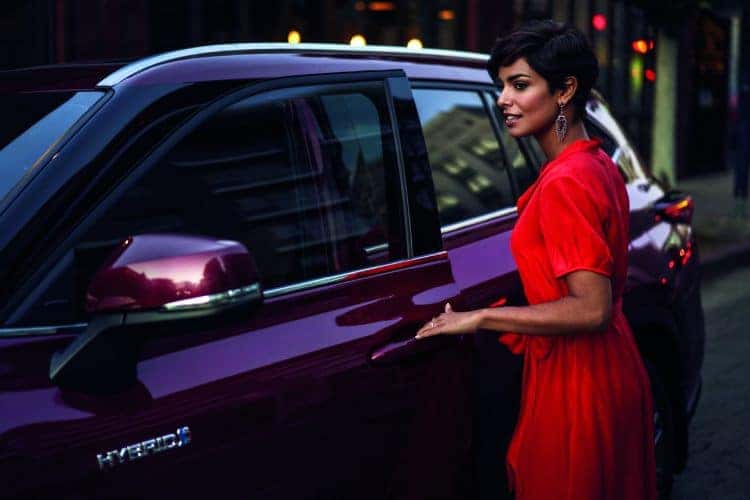 Are you in the market for a new car and have your eyes set on a new Toyota car? Do you find it tempting to get a Toyota in San Antonio that will cause people to do a double-take every time you drive past? If so, then you need to learn about what to look for in a Toyota dealership.
Doing so can help you find the right dealership to fit your needs. Not only will you find the car that you want, but you'll also find the perfect fit for your financial needs and customer service needs as well.
See below for several factors you should look for in a top-rated Toyota dealership in San Antonio.
You can use these as a guide while you search.
1. Glowing Online Reviews
One of the most important parts of finding a reputable dealer is finding one that prioritizes customer support. You want to get a feel for how the dealership treats their customers consistently, not just the ones that are looking to buy the more expensive vehicles.
As such, you want to carve out some time to check the online reviews of that dealership. People tend to lean on the ratings too much. It's the comments that count. These are feedback from the dealership's previous clients reviewing the support they received.
Be sure to ask yourself a few questions while you read them. How long ago did that client shop for a car? What was the name of the rep they dealt with? What car were they looking for? Was the dealership accommodating of their budget? Did they troubleshoot to find a perfect fit?
The answers to these questions will help you find the best Toyota dealership in San Antonio. That way, you can guarantee yourself a pleasant experience while you shop for your next car.
2. Extensive Toyota Knowledge
You'd think this would be a given at a Toyota dealership, but you'd be surprised. There are certain dealerships (and you'll know it when you see them) with car salesmen that don't know their own fleet. They beat around the bush and hope that the client sells themselves on the car.
You need more than that. You need a trusted Toyota dealership in San Antonio with a staff who prides themselves on knowing the fleet they sell. Whether new or used, Camry or Corolla, sports car or family van, they know their products.
The more knowledge they have on their fleet, the more it can help you make an informed decision as a buyer. Knowledgeable reps are unbiased. They simply list out all of the information you need so that you can assess the best situation for you and your family's needs.
Most buyers end up purchasing a car on emotion. If you have a well-educated rep by your side, you can attempt to combine the two to find a dream car that also makes sense for your situation.
For example, if you're torn between a Tacoma or 4Runner, the staff member can compare and contrast the two to help you make a definitive choice.
3. High-Quality Inventory
There are three things to look for in a Toyota dealership's inventory: quality, quantity, and range.
The quality is self-explanatory, you won't want to spend your time or money at a dealership that doesn't take care of its cars. The quantity will ensure that you don't spend time driving to the Toyota dealership just to find that the car has already been sold and there isn't another one to replace it.
Lastly, the range helps guarantee you a successful trip. It heightens your chances of finding multiple options that fit your needs. The more choices you have, the more likely you'll find a car that fits your desired budget, aesthetic, purpose, color, and more!
That's why Universal Toyota doesn't just offer Toyota. We offer a variety of used makes and models to give you more options.
4. Invaluable Customer Experience
The customer should always come first. Unfortunately, that isn't always the case. Some dealerships have a nasty habit of prioritizing their own wallets over the needs of their customers.
The proof is in the track record. If you find online reviews where clients say the dealer tried too hard to upsell them or that they were talked into a car they couldn't afford, cross them off your list.
A reputable dealership wants to build a business relationship with you. They'll prioritize finding you the right car for your budget so that you'll consider buying another vehicle from them in the future when buying a car for your spouse, your children, etc.
5. Prices and Negotiations
Most car buyers set themselves up for failure in negotiations before they even step on the lot. If you step on the lot of a dealer with car prices that are way above your price range, you're either asking for trouble or wasting your time.
Before you go, make sure to check the inventory on their website. Do they have prices that are in the range you were hoping for?
If so, then it's always worth going to take a look. You can even reach out online to request a quote or receive more information on the vehicle before you step on the lot. You can even schedule a test drive!
Find the Top-Rated Toyota Dealership in San Antonio
Now that you have seen a list of the factors to look for in a top-rated Toyota dealership in San Antonio, be sure to use them to your advantage.
Not sure what Toyota you're looking for? Then you'll want to read this article on San Antonio's 10 Most Popular Toyota Cars.
For more inquiries, please feel free to reach out via our contact us page and we'll be happy to assist you further!