Toyota's Features Offer Excellent Car Safety Ratings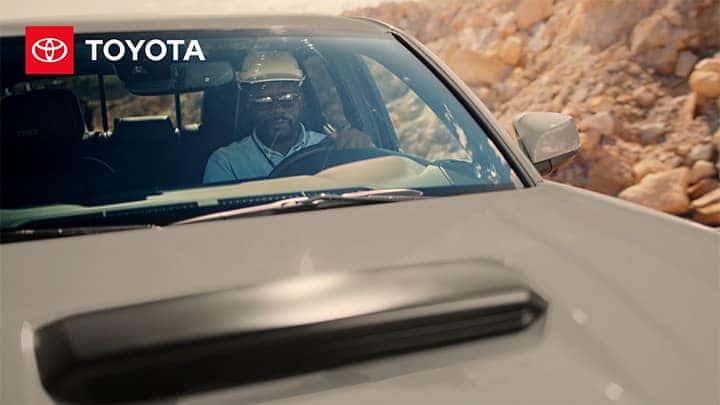 About 90 people die in car accidents every day in the United States.
When you're looking to buy a new car, safety ratings might not be the first thing on your mind. But they should be.
In a car with a safety rating of "good", drivers are 70% less likely to die in an accident than in a car with a safety rating of "poor". Car safety ratings are quite literally dealing with a matter of life or death.
Because it could be a matter of life or death, you will want to shop for cars with high safety ratings. Every model and every year, Toyota motor vehicles receive top-of-class safety ratings.
Read on to learn more about the safety features in Toyotas that protect drivers and passengers on the road every day.
How Do Car Safety Ratings Work?
The Insurance Institute for Highway Safety (IIHS) and the National Highway Traffic Safety Administration (NHTSA) publish the most widely recognized safety ratings.
IIHS is an independent, non-profit organization that evaluates vehicle safety. IIHS ratings evaluate a vehicle's crashworthiness and its crash avoidance features. Some of the features they evaluate include headlights, roof strength, and head restraints and seats.
NHTSA is an agency of the U.S. Department of Transportation. NHTSA conducts several crash tests to determine the vehicle's safety rating. NHTSA also publishes recommended safety features for car manufacturers.
Crash tests simulate the crashes that most frequently occur on roadways in the U.S. They use crash dummies secured with a seatbelt to simulate a human driver.
Common forms of crash testing include:
Frontal crash test
Rollover resistance test
Side pole crash test
Side barrier crash test
Both organizations publish these safety ratings widely in an attempt to help consumers make informed decisions when purchasing a new vehicle.
Toyota's History of Safety
You don't have to do much research to discover that Toyota has a reputation for building safe vehicles year after year. Toyota motor vehicles are known for their safety along with their reliability and performance.
Demonstrating their commitment to driver and passenger safety, Toyota launched Toyota Safety Sense (TSS). TSS is a set of safety features, many of which come on new models of Toyotas at no additional cost.
Some of the most noteworthy features included in TSS are:
Alerts for vehicles and pedestrians ahead before a collision
Cruise control that adjusts your speed based on vehicles around you
Alerts when you depart from your lane
High beam headlights that turn on automatically
Most commonly, road accidents occur at night, when a driver accidentally drifts out of their lane, or collides with something in front of them. The safety features in TSS were designed with these common accidents in mind and provide additional safety for drivers and passengers.
In addition to excellent performance in crash tests, these additional safety features set Toyota apart from the competition.
Safety Features of Popular Toyota Models
All Toyotas have commendable safety ratings and impressive safety features that will help you hit the road with ease. Here we will break down the safety features of some of the most popular Toyota models.
Camry
IIHS awarded the 2021 Toyota Camry with the Top Safety Pick+ award, the highest possible rating given to the safest cars on the road. The five most recent Camry models received this same recognition.
Camry comes standard with 10 airbags, providing above-average protection in the event of a collision. They also come with a backup camera, Brake Assist, and Smart Stop Technology, all of which keep you safer on the road at no additional cost.
Additional safety features that you can Blind Spot Monitor and Rear Cross-Traffic Alert, helping drivers to avoid collisions with vehicles that are outside of their view. Safety Connect will connect you with emergency services and roadside assistance with the touch of a button at any time of day. Though it is not included, new Camrys come with a one-year free trial.
Corolla
These outstanding safety ratings land the Corolla in U.S. News & World Reports' top 10 compact cars list. It has also been an IHSS Top Safety Pick for several years.
Much like the Camry, the Corolla comes with 10 airbags. All Corollas also come with the Star Safety System which helps with traction and braking. Additional safety features are similar to those included in the Camry.
Highlander
The popular Toyota Highlander gets an impressive 9.9/10 on its safety scorecard from U.S. News & World Reports. Highlanders have performed better than average in all recent years.
The 2021 model boasts impressive safety features that come standard without any additional cost. In addition to the standard features included with Toyota Safety Sense, a stand-out addition is the rear seatbelt reminder in addition to driver and passenger seatbelt reminders.
Tacoma
Tacomas have a history of being a safe and reliable option if you're on the market for a mid-size pickup truck. The 2020 Tacoma received the IIHS Top Safety Pick Award and was only the third ever pick-up truck to do so.
While the Tacoma has a 4-star NHTSA safety rating compared to the 5-star rating of other Toyota vehicles we have already reviewed, many safety features that come at an additional cost for other Toyotas are standard in the Tacoma. The Pre-Collision System and Lane Departure Alerts are standard in all 2021 Tacoma models.
Tundra
The Toyota Tundra is no exception when it comes to Toyota's reputation for producing safe vehicles. Though the Tundra didn't perform as well as other Toyotas in crash tests, it still earns an impressive overall 4-star NHTSA rating.
Many pickup trucks earn low ratings for frontal crashes, so Tacoma's Superior rating from IIHS for front crash prevention is a major bonus.
Hit the Road Without Worrying About Safety
No matter which model or which year, outstanding car safety ratings mean that you can drive a Toyota with peace of mind.
Whether you're looking to lease or buy a pre-owned or new car, Universal Toyota can help. We are proud of our reputation for being a people-first dealership and are committed to helping you find the perfect car for you and your family.
Come visit us in person or shop our online inventory. We will even bring our cars to your home for a test drive and deliver your new car to your home. The search for your next car ends here!